Midnight City brings what an modern city needs to be cool. With this pack, compatible with Modern+ tiles, Country Woods and Country Woods Forest Lake you can built your own city, using more dark colors to give an 'midnight' vibe.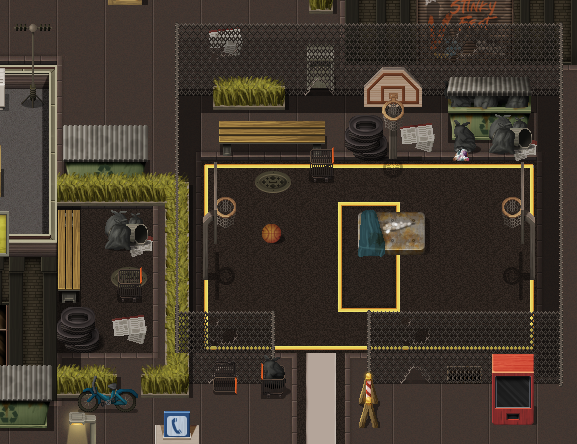 Contains:

– 2 Exterior Tilesets (768×768 sheet)
– 2 Interior Tilesets (768×768 sheet)
– 22 Exterior Walls
– 7 Interior Walls
– More than 55 Floor Tiles
– 9 Animated Doors
– 3 Bathtub sprites with 4 variations

This pack is made on 48×48 scale, but you can adapt for your project, and depending the size of the sprites of your project you can use with 32×32 scales too. The spritesheet are in Rpg Maker format (all the frames in one sheet) and you can split them on your engine (since the sizes is 48×96)
Just a note: For the "autotiles" like paths and walls, you can split them into 16×16 or 12×12.